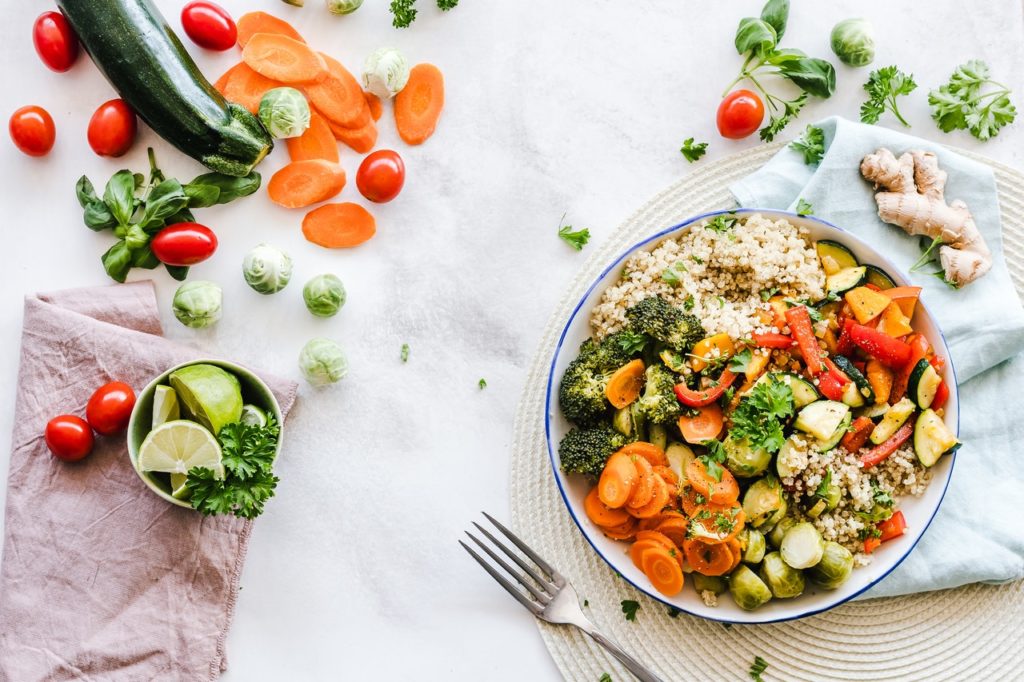 When talking about college meals, it's hard to avoid mentioning the financial factor. We all know that saving money and living on a budget is a priority for the majority of students. So, when it comes to cooking meals in college, they should be easy and pretty cheap. But we have found some meal ideas that are even better as they are healthy as well. Keep reading!
Breakfast
Breakfast is the most important meal of the day. It helps you feel energized throughout the day and focus on your studies. Here are a few meal ideas for your perfect healthy breakfast on a budget.
Oatmeal with berries or banana and nuts. The easiest way to cook old-fashioned oats is to leave it overnight mixed with water or milk in a fridge. Make sure you mix your oats in a bowl that you can put a lid on. You can add your fruits right from the start or in the morning when your oatmeal is ready.
Boiled eggs and avocado toast. Boil eggs in salty water for about 12 minutes and then quickly put them in very cold water to make them easy to peel. Smash half of an avocado and mix it with salt and your favorite spices. Put it on a toast. Serve with sliced eggs and morning coffee or tea. Yummy!
Yogurt and granola. If you have no time in the morning to cook breakfast, this idea is perfect for you. Mix your favorite granola with Greek or regular yogurt and enjoy your quick and healthy breakfast. Avoid unnecessary sugar by choosing yogurt without flavorings.
Banana pancakes. Mix a banana with two eggs and cook for a few minutes on each side. It's pretty easy, cheap, and very tasty!
Lunch
It's not always possible for a student to have a proper lunch. However, if you want to stay healthy and fit, it's crucial to make sure you have healthy meals at least 3-4 times a day. If you don't have much time to cook, you can prep some meals during your weekend and store them in a freezer or fridge. You will just need to heat them in a microwave. Here are some lunch ideas that will not cost you much but will provide you with all the necessary elements and vitamins.
Turkey and vegetable soup. Soup is great for a healthy lunch, especially when it's cold outside, and you need something hot and nourishing to get you through the day. Chop some carrots and onions, cook them and stir in a large saucepan with a tablespoon of oil for about 5 minutes. Stir in chicken broth (about 6 cups) and quick-cooking barley (2/3 cup), bring to boil. Reduce heat and leave it covered for about 15 minutes. Then add some cooked chopped turkey breast, spices, and spinach.
Broccoli mac and cheese. You will need some cheese, bacon, broccoli, your favorite pasta, spices, and evaporated milk. What's even better about this recipe is that this dish is cooked in one pot. Try it out.
Baked potato. Here is a trick – you can bake a potato using your microwave, so you don't need an oven. Just search for a recipe that you like the most and try it out. You can make a basic salad to accompany the baked potato, or some bacon, sausages, etc.
Miso noodles with a fried egg. Put noodles in a bowl and add boiling water. Leave it to soften. Meanwhile, stir-fry some ginger, leek, and sliced green pepper with a bit of garlic and paprika. Drain the noodles, leaving about 2-3 tablespoons of water and mix with your miso. Put your mix in a wok, add spinach and peas, toss until spinach is ready. Serve with a fried egg and some chili sauce.
Dinner
Having a nourishing dinner after a long day is crucial. Here are a few easy dinner ideas that you really should try.
Chicken wraps. Mix sliced chicken with garlic, pepper, and lime juice. Fry the chicken for a couple of minutes, meanwhile you can warm up wraps according to the instructions on the package. Squash avocado onto each wrap, put the chicken and sliced roasted red pepper from a jar. Roll it up and cut in half.
Dragon noodles. Cook the noodles of your choice according to instruction on the package. Prepare the sauce – stir together brown sugar, sriracha, and soy sauce. In a large skillet, melt some butter and add some red pepper. Add a whisked egg and stir it gently until it's cooked. Drain your noodles and mix them with your sauce and cooked egg.
Burrito bowl. If you have any leftovers, you can add them to this dish and make it taste even better. Take a saucepot and add some rice, salt, and three cups of water. Once it's boiling, turn the heat down and leave it for about 15 minutes, then turn it off and cover with a lid to let it sit. Add two can of black beans to a sauce pot, add your favorite spices, and heat it through. Once everything is done, put rice and beans into a bowl, add green onions, shredded cheese, and salsa.
So, these were the best meal ideas that are cheap, easy, and healthy, that we have prepared for you. We hope that you find them useful!