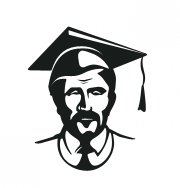 Name: Pro Essay Writer
Address: 200 S. Virginia, Reno, Nevada, 89501
Objective: providing high quality, 100% original writing every time and for every client
Professional Summary
Pro Essay Writer is not a person. It's a team. We took the long way from amateurs to professionals together — improving our writing, adapting to the changing academic standards, and surviving the competitive industry. Now, each of us is proud of their professional level and is ready to share our expertise with the clients.
Areas of Expertise
academic writing
essay writing
business and resume writing
homework assistance
Education
Our writers have MA and Ph.D. degrees in creative writing, linguistics, literature, journalism, liberal arts. We know what higher education is like, and we know how to deal with strict professor requirements. That's why we are here to help.
Experience
Pro Essay Writer has more than 5 years of experience in the essay writing industry, writing for students of different ages, educational levels, and nationalities.
Professional Skills
cliche-free writing
writing in different styles and genres
error detection and elimination
proofreading and editing
text formatting
deep research in any field
Interests
Student life, education trends, and writing, of course.