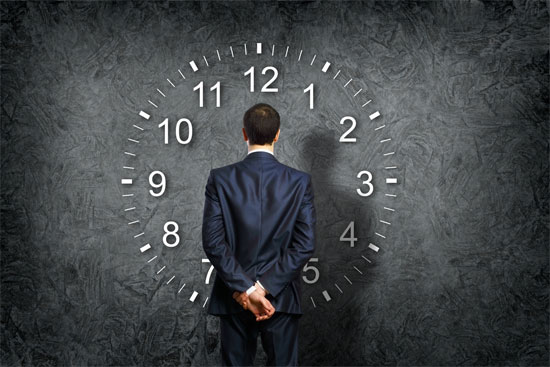 So, you're a disorganized procrastinator who is struggling with time management? You're also in luck. Yes, that's right – you're fortunate. It's a miracle that you were born at a time when technology provides a solution for nearly every educational hurdle you can dream up. In this lifetime, you are going to come across a lot of problems. Here's a list of solutions for one.
This comprehensive list of free time savers will give you just what you need to make time management an issue of the past. Never lose another moment of your time again. Best of all, these valuable tools are available at no cost.
Free for unlimited personal use, My Hours could end up being the most important tool you use. You can switch between tasks in a moment, click once to turn the timer on and off, and pause projects for a coffee break or a vacation. It's a great time tracking option for students to start with. When you're working on a group project and need to add teammates to the dashboard, the first month will be free for them to try.
You can experience instant productivity boosts with Toggl's one-click time tracking software. Keep track of the amount of time you actually work, organize your schedule with tags and by project. This time management system is built specifically for teams, so it's great for boosting group, as well as personal, productivity. The tool can be installed on Android, iOS, Windows, Mac OS X, and Linux.
Available for Windows, Linux, OS X, iOS, and Android, TrackingTime is a task-based time tracking system that doesn't force you to deal with timers. You can use the simple task manager while keeping track of your time by effortlessly choosing a task from your list. Organize your contacts, projects, and tasks while viewing the work being done by other students within a project. Use this software on your browser, desktop, and your phone.
This iOS app has a neat design and is innovative in a way that it allows users to operate it easily with gestures and swipes. With 30/30 you can set a timer for particular tasks. Start with 30-minute chunks, and if you need more time, just tap to add some. If you need to use your iPhone and close the app, it'll send you notifications so that you don't get completely off track. The only thing that might bug you in this tool – colors. For some users they are just too bright.
If keeping track of your time isn't the problem, but distractions while writing or researching for term papers and working on projects, StayFocusd is a convenient extension for Chrome. It limits the amount of time you spent on time-wasting websites like Facebook or specific content within pages (videos, forms, etc.). It's available for free, but if you fall in love with the tool, you can make a contribution to the developer.
In Conclusion
These free time tracking tools provide you with time management solutions that are completely free to use. Whether you're looking to add time tracking features or a way to keep your work distraction free, start using one of these platforms now, and see gains in your productivity instantly.