Christmas is just around the corner, so it's the perfect time to get anxious about what gifts you're going to give people. But what can be better than the gift of laughter? Give your friends a giggle and express your unique personality with these funny gift for the holidays. Perfect for your coworkers, your classmates and the aunt you barely know.
Beard Hat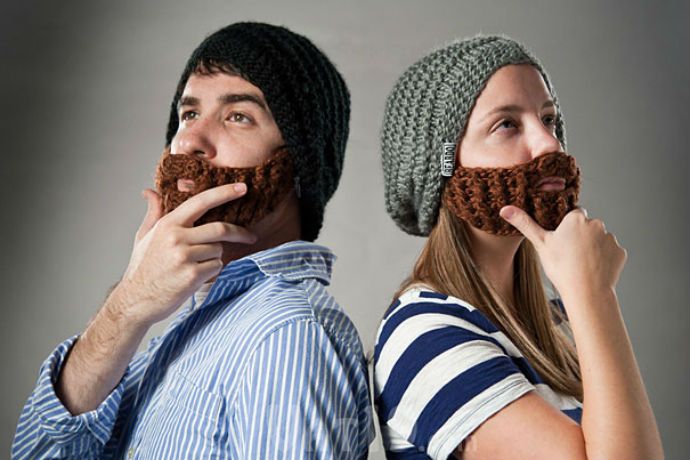 Get a beard hat for the lumbersexual in your life who can't grow a beard. If you can't spot them, they're the ones wearing a different-yet-exactly-the-same flannel shirt every day and shamefully hiding their bald face. This hat is perfect for the colder months, i.e., Christmas time!
"Go Away" Coffee Mug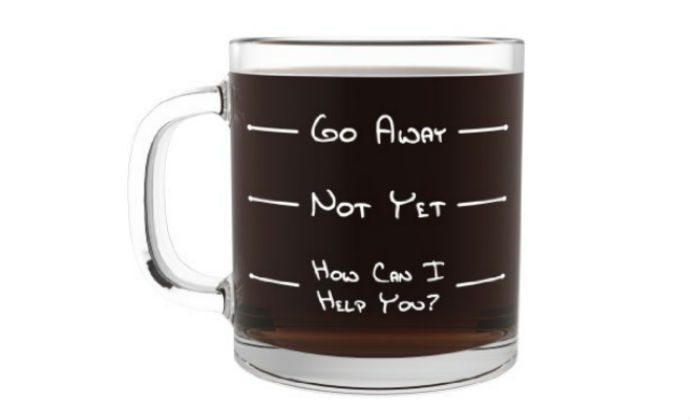 A great gift for the grumpy coffee or tea lover in your life. If your roommate can't utter anything beyond a grunt in the morning, give them this cup for a chuckle. Wait until they've had their caffeine fix, or the next thing you know, this cup will be flying at your head.
A Wine Glass for a True Wine Lover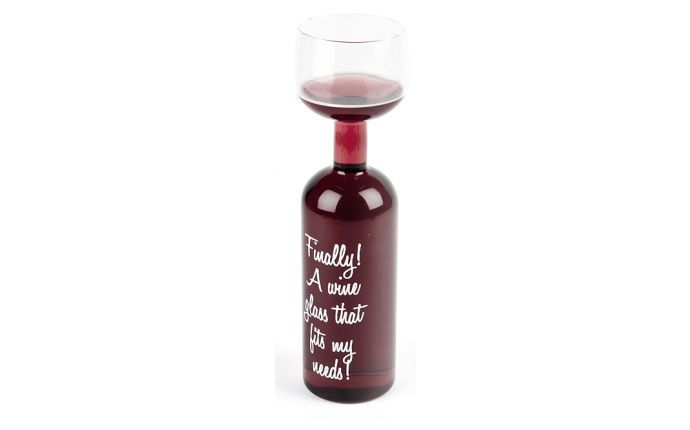 Do you have a family member who, after having "one of those days" reaches for the largest wine glass? Is every day "one of those days" for them? Save them the hassle of pouring themselves another one if they're going to drink the whole bottle anyway. A trouble-saver? A subtle yet passive-aggressive way of pointing out someone's drinking problem? A great gift? Yes.
Straw Glasses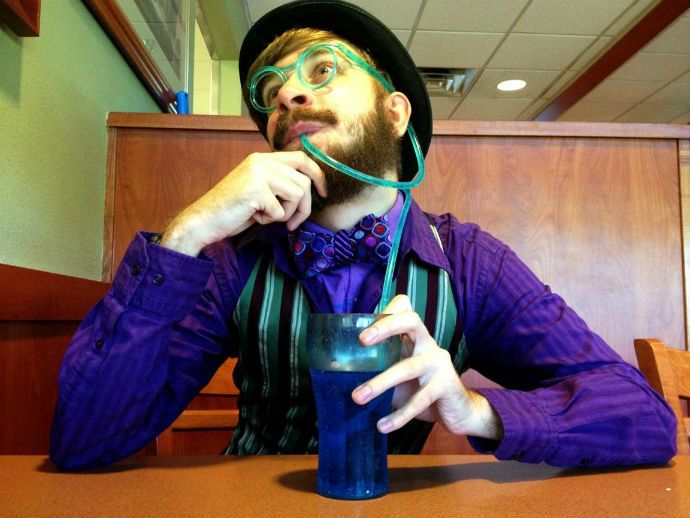 Does your friend have that problem when they're too busy playing their videogame they can't even get a drink in? Give them these glasses that double as a hands-free straw as a reminder that eight glasses of water a day is not a suggestion!
Cards Against Humanity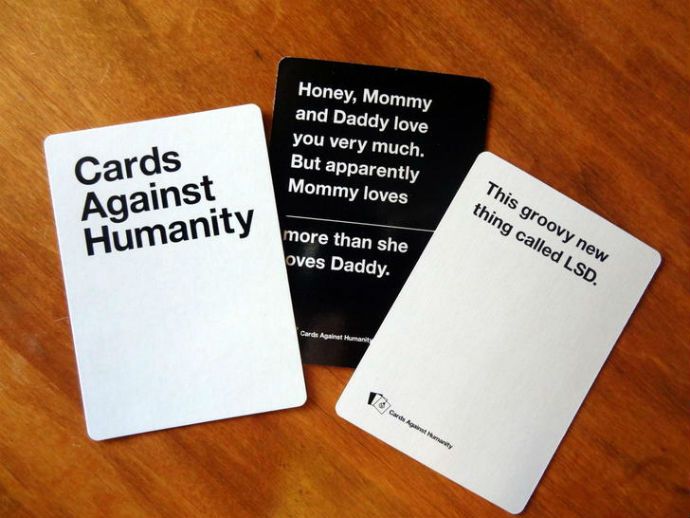 You might know this game from that time when people gave them $5 for no reason, and collected $71k. This card game is rated not safe for grandma, and you can give it to any dirty-humor loving simpleton in your life. It's exactly like mad libs, except in card game form, and for man-babies, instead of actual children.
"World's Okayest Brother" T-Shirt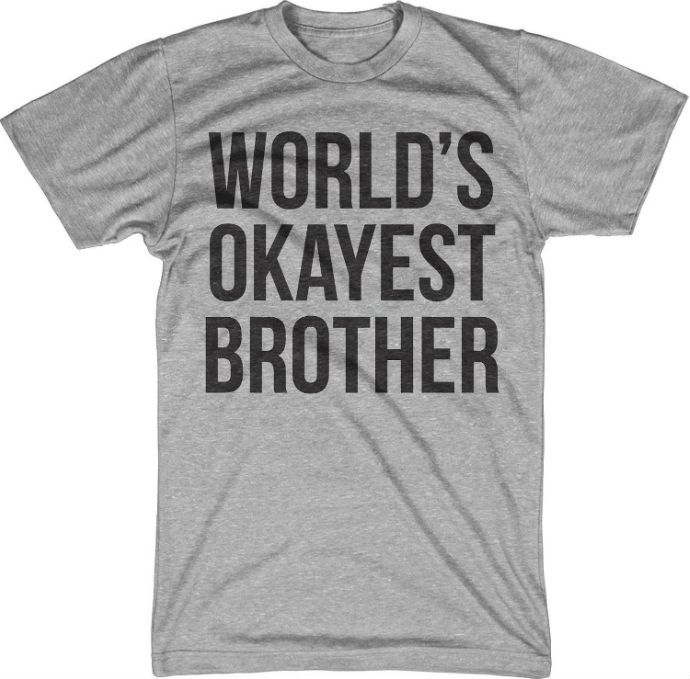 Let your brother know that he's pretty average with this T-shirt. If you feel like your brother is anything but kind of boring and kind of a bummer some of the time, pick something else from this list for him. This is for strictly average brothers. If you have more than one brother, well, I guess it's time to pick which one you like the least, isn't it?
Gummy Bear for a True Snack Addict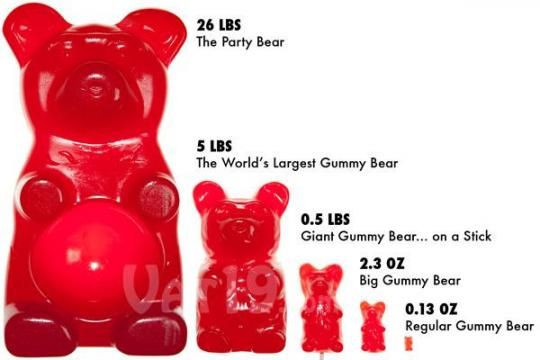 Give your friend a sugar rush they'll never forget (comes with stomach ache from eating too much). This gummy bear is sweet and cuddly, but don't let it melt in your arms as you devour the sweet, sweet five pounds of gummy. Choose from 11 flavors ranging from cherry to cola and lime.
One Click Butter Cutter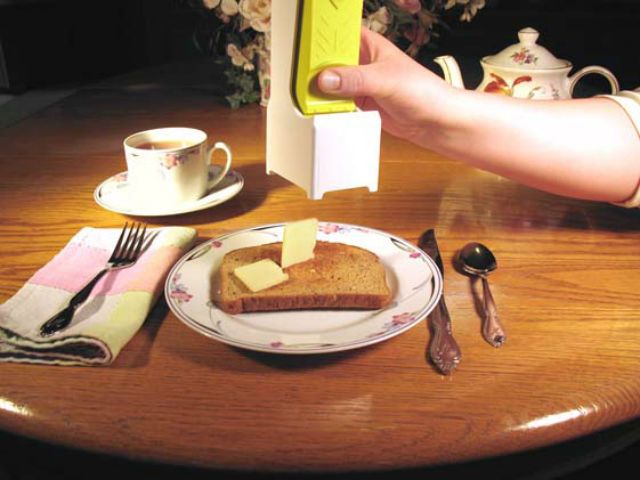 Is there a person in your life who's constantly complaining about how much time they're wasting on cutting butter? Yeah, THAT guy. Well, he might be hinting that all he wants for Christmas is this one-click butter cutter. Don't try and look for more information, the name is the entire description. Try and not give it to someone as a suggestion that they need to control their butter intake, though. It's really insensitive to butter lovers.
image credit: http://i4.mirror.co.uk, http://demilked.uuuploads.com, http://ecx.images-amazon.com, http://www.techietoys.eu/, http://41.media.tumblr.com/, http://cnet3.cbsistatic.com, www.amazon.co.uk, https://s-media-cache-ak0.pinimg.com, http://abc.eznettools.net