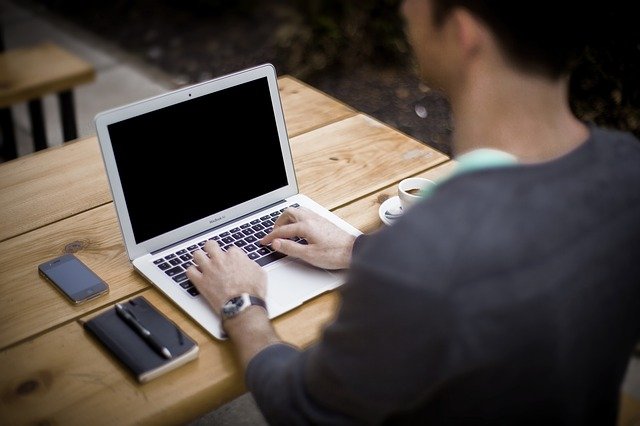 The key to successful and stress-free college life, contrary to what you might have been told, is working smart, not hard. Now, implementing all the tools on this list all at the same time is not what's going to turn you into a highly productive student. It will take some self-determination and time to figure out a personalized system for yourself, first and foremost. But you can use these online study tools to fill in the gaps in your productivity plan or to start you off on the road to being a good, organized student.
To manage the modern student's courseload, what you absolutely can't do without is organizing your work. Fortunately, Wunderlist is here for that. It's a service that allows you to keep track of all the irons you've got in all those fires by using this simple system. GTD adepts will love this organizational system that uses checklists organized by folders and tags. It's available for every platform out there – desktop, mobile, and on the web, too! And that's just the tip of the iceberg of their features.
Whatever class you take in college, there's going to be a student there who's more knowledgeable than you. Whether they've had a better education in high school or are just spending more time on self-education, it doesn't matter, you can catch up to them using Khan Academy! It's a great resource that provides educational videos for students on dozens and dozens of topics, free of charge. They've got math for second graders and all the way up to integral calculus, coding in all languages and art history lessons for every region. There's also much more in videos of digestible sizes. You don't have to go to class to learn!
Have you ever arrived at that point where it's four a.m. and you've just woken up from the coma that the social media feedback loop puts you into only to realize that you've only written a paragraph of that paper that's due in four hours? It happens to the best of us. The better ones still know to circumvent their internet addiction by using programs like ColdTurkey. Just download, choose the websites or applications you want to cut off access to, the time until it's supposed to work, and you're set! You'll have to be pretty technologically sophisticated to get around this block, so make sure you don't include something like your email in your block list.
Are you using flashcards to study for that test that's coming up? Consider Quizlet! You can easily create flashcards for your class or make use of the previously-made ones. Check out the tests and study games to engage yourself in the learning to make it all the more effective. Quizlet's services are used by over a million students each day in classrooms all over the world. Find study help in any subject with the help of their 40 million study sets.
myHomework is an app for students who want to manage their school life better. Input your class schedule, as well as all your homework deadlines. Schedule tests, study group meets and so much more using the app's beautiful and intuitive design. Best of all, since the app is available on all kinds of different platforms, you can sync up your devices and have it with you wherever you go.
Have you met TED? If you haven't, you're missing out. TED is a non-profit organization dedicated to bring great ideas to the forefront. They regularly organize conferences where they bring top minds together to learn from each other. One part of that is delivering speeches, which they're sort of famous for. You'll find a talk on any subject you wish to learn about, and your favorite intellectual has likely delivered their talk on the stage. Start by checking out their playlist of must-see classics. Worst case scenario: you'll learn a thing or two and pick up a few sources for your paper.
Chegg is something every junior student wishes they knew about when they were a sophomore. If you've ever bought a textbook from the on-campus bookstore, you're well acquainted with the feeling of having been completely ripped off. Most of the time, the special new edition of the textbook is the only one that can legally be endorsed by your professor, and though the changes made from the previous version are miniscule. Well, you don't have to participate in the textbook racket anymore. Rent or buy used at Chegg!