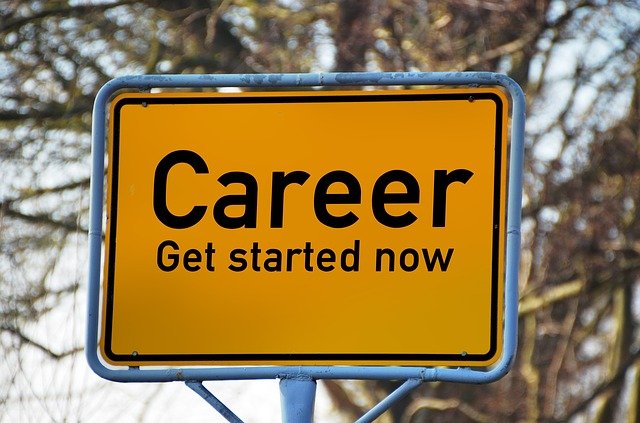 As graduation looms ever closer and the time to start perfecting your resume, getting headshots for your LinkedIn account and beginning the search for your first post-graduation job is upon you, you could probably use some advice.
There are a lot of areas to consider as you explore today's job market and begin shaping your professional life. Here are some career blogs to help guide you through your first steps:
A personal branding and networking service that takes you through the entire career-finding path. From finding your niche to crafting the perfect resume to enhancing your online presence this service has a lot to offer, including:
Learn how to network
Prepare for interviews
Set yourself up for success
Learn to negotiate in business
The ultimate Millennial career sculptor, Dan Schawbel has capitalized on his considerable success and is making it his goal to bring other Millennials up the ladder with his unique perspective on both the challenges and privileges of his generation. This site features articles such as "From Stage Fright in High School to a 6 Figure Global Speaking Business" and "Decide How You Want to Make Money and How You Don't". Sign up for his newsletter for more pearls of wisdom from the famed public speaker.
An online resource center that caters to everything that has to do with graduation time, from writing resumes to highlighting companies that typically hire recent grads to learn how to deal with challenges in the workplace and even how to find the perfect graduation gift. Helpful articles and resources to get you through your first post-graduation experiences.
This site is a refuge for recent graduates. It has the feel of a friendly and wise aunt doling out advice and offering encouragement. Everything from how to ace a job interview to how to wow them with your resume, to what to do while you're waiting for a reply from a hiring manager. This site not only gives you practical information on entering the job market, it also anticipates the emotional roller coaster it can be and holds your hand through the process.
This blog is a great inspiration to young women at the start of their careers. From advice on how to boost your confidence to actionable tips on starting your own business, the site has it all. It also provides lists of tools to build a business online.
This site has it all. From making the most of your college alumni network to being realistic about your career possibilities just out of college to how to make sure your LinkedIn photo is a winner. Both conceptual and nuts and bolts, this site helps you find the "right fit". And if you can't get all the advice you need from the articles, consider their career coaching sessions.
This blog doles out any and all kinds of advice about job hunting. From phone interviews to getting to know the ins and outs of the business world to the sometimes rocky road to your dream job, you'll find lots of gems and support for this transitional period of your life.
Happy job hunting!