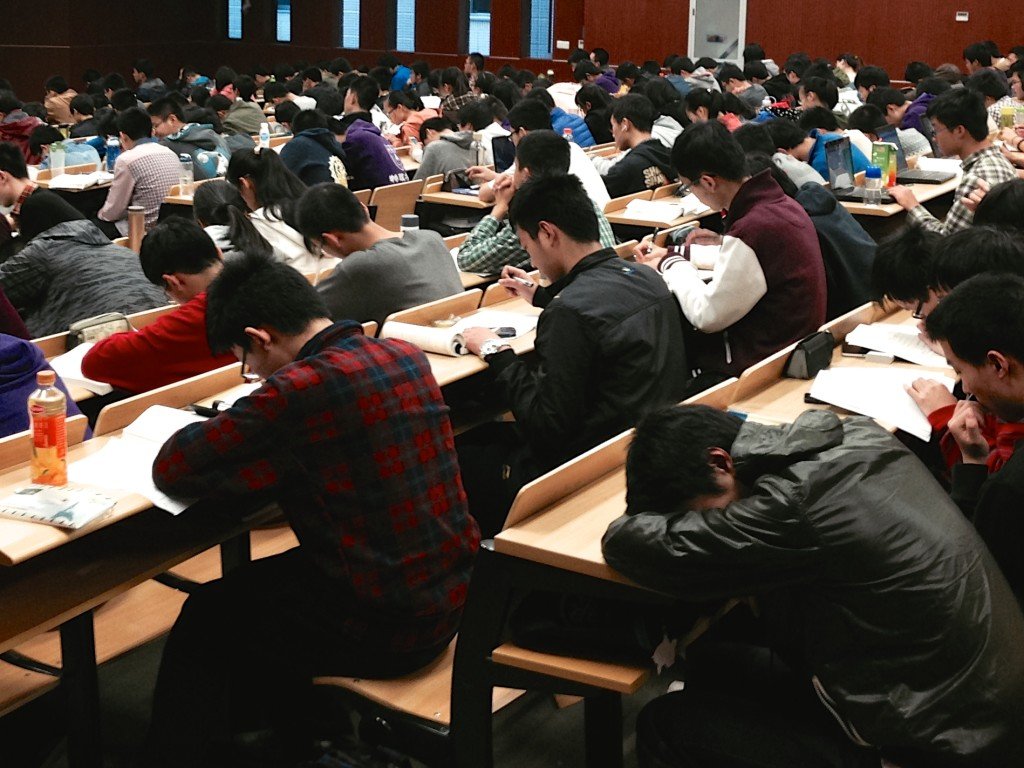 College education is essential for landing the job you've been dreaming about. It is also a way to develop intellectually and get profound knowledge in the field of studies you've chosen. However, your studies don't finish once you get the degree. Your life will require that you constantly master new skills and learn how to apply them in practice. Being a student, you can give yourself a head start on this way.
We've come up with a list of classes, that are vital for success and increasing your general well-being. Some of them exist. Some of them should.:) Check out our top picks to prepare a healthy mix of sophisticated knowledge and down-to-earth, though important, skills.
First Aid
There's no need to talk about how dangerous the world around us is. Natural disasters, terror attacks, just unfortunate accidents – well, you hear about those all the time. And sadly, there's no 100% guarantee you won't find yourself in such a situation.
The best thing you can do about it is try to be prepared and do everything you can to stay safe and help people around you. That's when the first aid class comes in handy. Even basic knowledge may save lives, when applied properly. Being able to conduct CPR, put a splint on a broken limb or recognize the first signs of a stroke will surely help to avoid a number of tragic consequences.
Finance Management
Do you really know where your money goes? Do you see the connection between inflation rate and your personal income? Do you even have a plan for becoming a billionaire before your 30s? Hopefully, you agree everyone would only benefit from giving only positive answers to these questions.
Personal finance management class will help you form a set of skills, resulting in deeper understanding of all the financial processes that happen in your household and more efficient management of your money.
Speaking of long-term consequences, it is necessary to say that taking this class will relieve tension in future: when you know the factors you should take into consideration, you are more likely to insure financial stability and not find yourself broke in the middle of nowhere.
Computer Science
Digital technology is ubiquitous. At your workplace, home or on campus – a great part of a daily routine relies on computers and the Internet. Thus, you need to have at least basic skills to keep up with a modern pace of life.
The industry also has a constantly growing potential for providing job opportunities and making huge money. Taking the Computer Science class, you open dozens of career prospects for yourself: software engineer, web designer, digital marketer – that's just the tip of an iceberg.
Studying Computer Science at college makes a valuable contribution to increasing your productivity. Even if working in IT is not your vocation, you're going to use computers at work at least in some way. And knowing some shortcuts will definitely be beneficial.
Emotional Intelligence
Soft skills are essential for success at work. Communication with your customers, team work, efficient cooperation with your boss – these all depend on your interpersonal skills and ability to leverage relationships. Knowing how to interact with different people will not just make your way up the career ladder much easier, but also will develop your personality. Furthermore, increasing your EQ will certainly change communication with your partner and family members for the better. Isn't it a great boost to your happiness level?
Family & Consumer Sciences
Well, maybe that's just a fancy term for "home economy". No matter what term you're going to use, it doesn't get less important. A lot of us will probably figure out a new super-high-tech gadget much faster than a leaking tap. That's why taking classes Family & Consumer Sciences is good for you.
First, it gives you a great feeling of empowerment: you know how to fix stuff on your own, which is pretty cool. Second, you save money: you don't have to pay the guy, who will come to solve your problems. Third, you save lots of nerves: those little annoying things will just go away, when you know how to handle them quickly and efficiently.
Public Speaking
Speaking in front of large audiences is one of the most common fears. Some people get really nervous even when they face the need to present their ideas to relatively small groups. Nevertheless, this skill is vital for a great deal of occupations.
Delivering your sales pitch, introducing your objectives to your boss, making a suggestion at a team-meeting – that's just the beginning of a list of occasions, where being a confident speaker greatly influences your success. So, learning tips and tricks of the trade, along with getting to know relaxation techniques, will play a great role in enhancing your performance in different spheres of life.
Physiology
You don't have to be a med-school student to know how your body works. Being able to decrypt the signals your body sends you is crucial for keeping yourself healthy. It is a contribution to making better life choices and following more well-balanced life style.
Speaking of other advantages of taking physiology course, it is necessary to mention, that one day you're likely to become a parent (if not yet). You're going to take care of your family. You'll definitely want them to be safe and sound. You will surely find the knowledge received from this course useful.
College teaches you how to study. Use these skills to keep learning on your own and becoming a better person every day.
image credit: flickr.com